This is CSONS at Home.....
Dishes from the restaurant for you to finish and enjoy in the comfort of your own home.
Meal kits to create the ultimate home dining experience!
Order cut off time - 2pm on Wednesday for this weeks menu!
VOUCHERS NOW AVAILABLE - click here for info and to buy online!
This weeks menu - For delivery on Thursday 4th June and collections on Friday 5th June
Back by popular demand, we're doing our CSONS classics week all over again!
Pricing is per person, you can add multiple options and also edit quantities in the cart!
HAVE ALL 3 COURSES FOR £21 Just use promo code 3COURSES in checkout!
Please see below for collection and delivery (5 MILE RADIUS from the restaurants ONLY) info. If you are collecting please make sure you scroll down add a location and time to the basket!
Starter - Vegetable pakora, lentils, kachumber, yoghurt dressing, piccalilli, chilli, gunpowder, Shropshire microgreens. VEGAN option with pumpkin seed butter instead of yoghurt.
Main - Chicken shawarma, couscous, Pershore greens, mint and cardamom yoghurt, harissa, dukkah. VEG OPTION which is also VEGAN is Cauliflower shawarma and harissa carlin peas instead of the chicken and tahini dressing instead of yoghurt.
Pudding - Lemon yum, curd, chocolate, ginger biscuit. - VEGAN OPTION is Lime and coconut agar agar, chocolate, candied ginger nuts and seeds.
For more info (what's in the box, allergens etc) and instructions please watch video above or download the pdf which will be uploaded shortly.
↓ ↓ ↓ Scroll down to book your collection slot and see our essential add ons! ↓ ↓ ↓
Last weeks menu - 28th May deliveries and collections on Friday 29th May
Three courses inpired by the seasons and our suppliers!
Starter - Ludlow Farm beef laab, gem lettuce, sweet chilli sauce, pickles, soy nuts and seeds, corriander. VEG OPTION which is also VEGAN with Shropshire mushrooms instead of beef.
Main - Strawberry Fields pork leg, 5 spice gravy, noodles, aubergine, carrot, spring onion, cabbage, sesame, lime, chilli. - VEG OPTION which is also VEGAN is Aubergine dengaku instead of the pork and gravy.
Pudding - Chocolate and Ginger torte, chai custard, sesame brittle. - No VEG OPTION this week as it already is.

For more info (what's in the box, allergens etc) and instructions please watch video above or download the pdf here.

Orders for this menu are now closed - See above for open menus!
Collection or delivery?
For collections please add this item and choose where and when you will collect from. Collections are from Ludlow or Shrewsbury on Friday afternoon between 14:00 and 16:00 only. We've set up 15 minute slots for you to book in so that we can minimise the number of people arriving at once. Call us when you arrive and we'll run your order out to you. Please make sure you change delivery to collection during checkout or you will be charged for delivery!
For deliveries do not add this item. A £5 delivery charge will be automatically added during checkout. Deliveries will be on Thursday between 8am and 6pm. Deliveries are to addresses within a 5 mile radius of the Ludlow and Shrewsbury Restaurants ONLY.
Please read our full delivery and collection info here.
NOTE; If a timeslot is full it will show as out of stock and won't be added to your cart. In this instance please choose a different time.
Essential add ons!
We've teamed up with some of our friends and suppliers to help get their amazing products to you and make CSONS at Home even more special! Keep an eye out here as more items will be added.
*Please note that items below this line are only available for delivery if accompanied by a CSONS at Home menu order.
The CSONS Burger?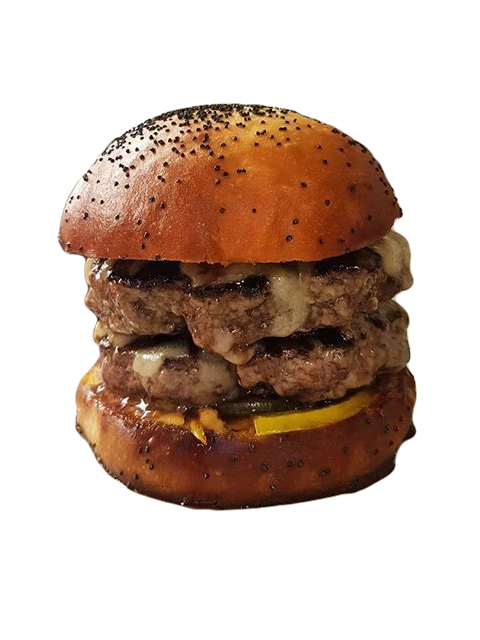 People love our burger, some say it's in the list of the best they've ever eaten. We're pretty proud of it. Concieved after numerous trials in an attempt to reach perfection it's about time we let you enjoy it at home too, so we've created a cook at home kit. We make our beef patties with dry aged beef from Ludlow Farm and everything else has been made by us from scratch, even the milk buns. Image shown is a double (2 x 1/4 pound patties), the kit is suitable for freezing at home or using within 3 days. For more info (what's in the box, allergens etc) and instructions please download the INSTRUCTIONS sheet. Video cookalong tutorial will be live soon!
House Wine?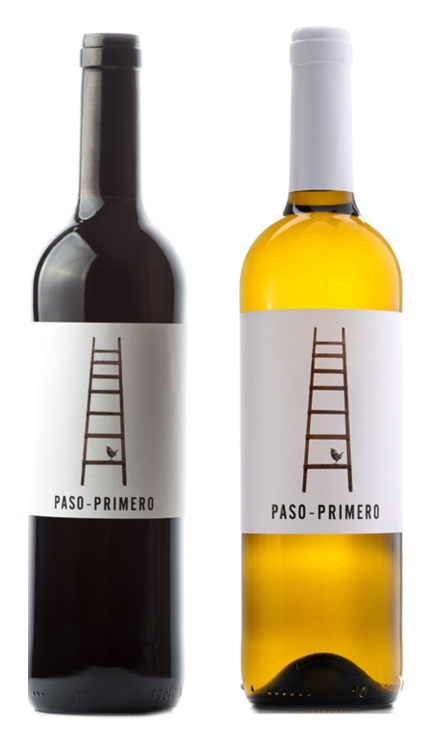 Born in Shrewsbury, Paso-Primero is an independent, family run company in Somontano in the central Pyrenees of northern Spain. Our friends Thomas and Emma Holt settled here to achieve their ambition of bringing together old world traditions and modern techniques to make their own wines, in their own style. For more info visit Paso Primero.
Matched Wine?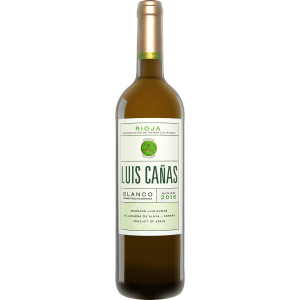 Every week we send Robin at Iron and Rose our menu and he comes up with a perfectly matched wine. This week it's Luis Canas Fermentado en Barrica 2018. A beautifully balanced example of white Rioja that straddles the styles of the old and the new. Vibrant citrussy Viura is blended with the more weighty Malvasia and the brief barrel maturation adds a honeyed roundness to the crisp lemony fruit. Beautiful golden yellow colour with bright lemon-tinted reflections. Elegant, combining hints of flowers, fruits and hazelnuts. Dry, with just enough acidity to make it fresh and lively with a structured and tasty finish of ripe fruit.
Beer?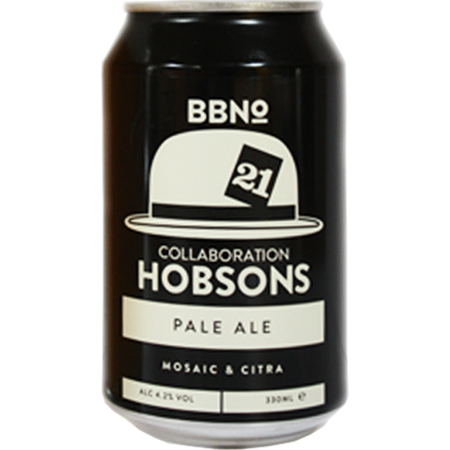 A few years ago we catered for a wedding. It happened to be Tom from Brew by Numbers sister who was getting married and CSON Reuben was still working at Hobsons Brewery. Let's do a collab they said and this was the result. This lower strength but highly-hopped beer is fermented with the Hobsons house yeast, infused with the dream team of Mosaic and Citra hops. Providing wave after wave of passion fruit, guava and peachy juiciness. Best served at 6 °C, vegan friendly. 4.2%
Coffee?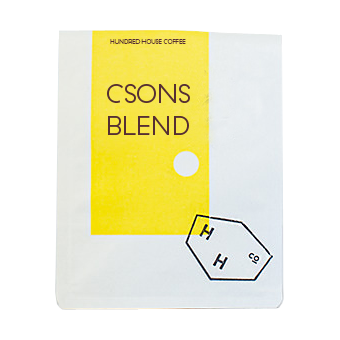 Matt and Anabelle supply us with our CSONS espresso blend from their multi-award winning speciality coffee roastery in the Shropshire Hills. Now you can add our coffee to your order and finish your meal in style. At the moment our blend is a single origin from the Los Nogales estate in El Salvador. In the cup there is a rich dark chocolate undertone, followed by a complex muscovado sugar sweetness and dry sherry acidity. More info at Hundred House Coffee.
Olives?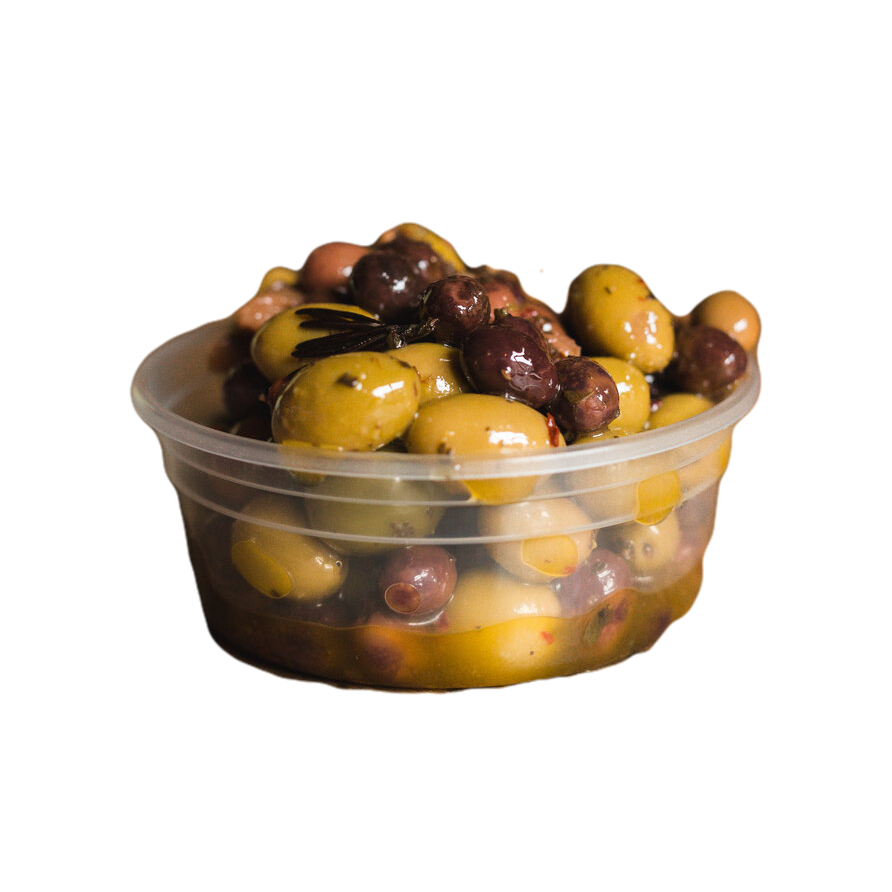 We buy our olives nice and plain from the great people at Ludlow's Olive Press. We then marinate them to our recipe using fresh rosemary, garlic and chilli, finished off with a generous dose of the finest extra virgin Olive oil!
Shropshire Salumi?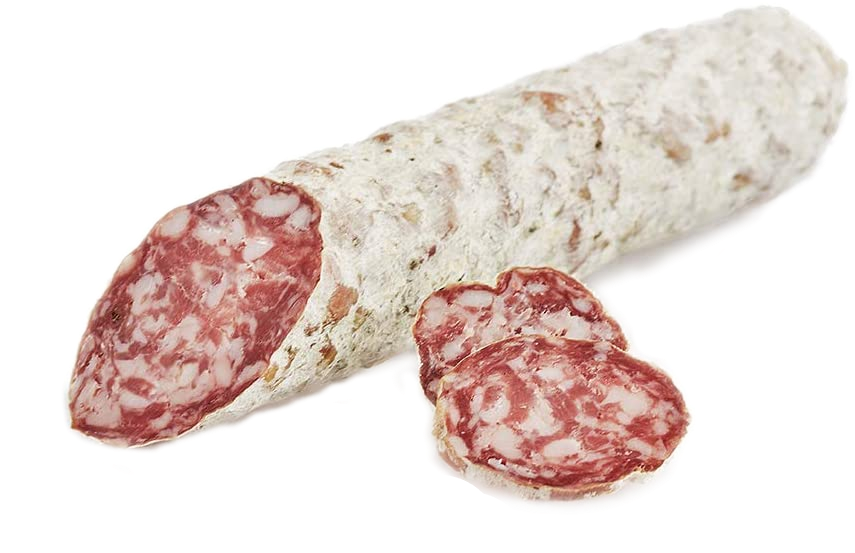 Will has been a supplier of ours since day one! It would be rude not to have him here and who doesn't want a bite of his tasty sausage? Shropshire Salumi is a small company based to the north of Shrewsbury producing handmade Salumi the traditional way using artisan methods and our nose to tail ethos. The pork is local, outdoor reared Gloucester Old Spot. More info at Shropshire Salumi. You will recieve a randomly selected salami with a min weight of 200g.
Appleby's White Cheshire?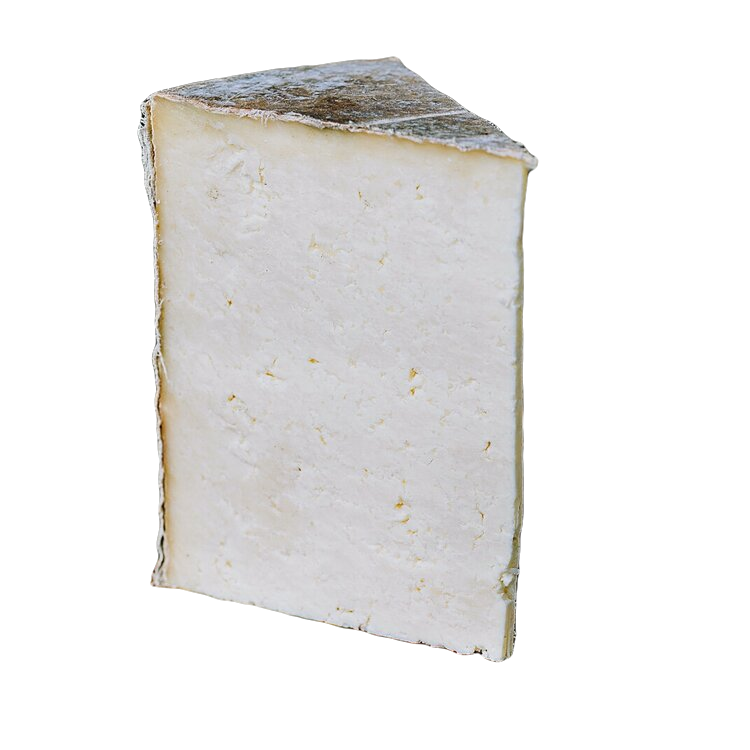 The farm has undergone a conversion towards a more regenerative and sustainable way of farming. Each cloth bound Cheshire encapsulates a moment in time - the soil, the traditional grass pastures, the gentle cows, the weather, the season. The fresh, raw milk is the master ingredient, to which we add traditional cultures, rennet and salt from the Cheshire Plains. These time capsules are matured in old barns with napoleonic timbers. The provenance and flora of our natural surroundings give our Appleby's cheese a flavour that is totally unique.
Lane Cottage Leaves?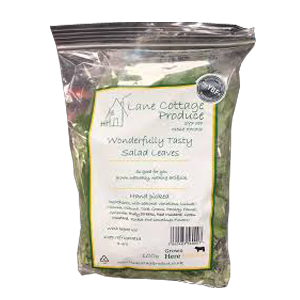 Richard and Mandy grow what we think are the best salad leaves in the whole wide world. Based in north Herefordshire they are a staple in our restaurants and we think they should be a staple in your homes too! Grown naturally without pesticides they are also good for the planet! More info at Lane Cottage.
Quatt Farm Asparagus?
Based in Quatt near Bridgnorth Caroline and her family grow the finest Shropshire Asparagus. It's a short season, so we say enjoy it while you can, and when it's freshly picked to order for you all the better!
CSONS - Linney - Mill on the Green - Ludlow - Shropshire - SY8 1EG -
01584 879872
CSONS - 8 Milk Street - Shrewsbury - Shropshire - SY1 1SZ -
01743 272709
If there is no reply at the restaurants please try
01584 841328